utilihive Connectors
Utilihive provides a library of pre-configured connectors for commonly used utility applications such as:
Head-End System (HES)
Meter Data Management System (MDM)
Customer Care & Billing System (CC&B)
Workorder Management or Field Service (WMF)
Geographical Information System (GIS)
Distribution Management (DMS)
SCADA
Regional Data Hubs
Utilihive Connectors are system specific and bound to a specific version. Utilihive Connectors come pre-configured with default data mappings, but can be customized for each client.
Utilities or partners can develop own connectors if required using Utilihive SDK.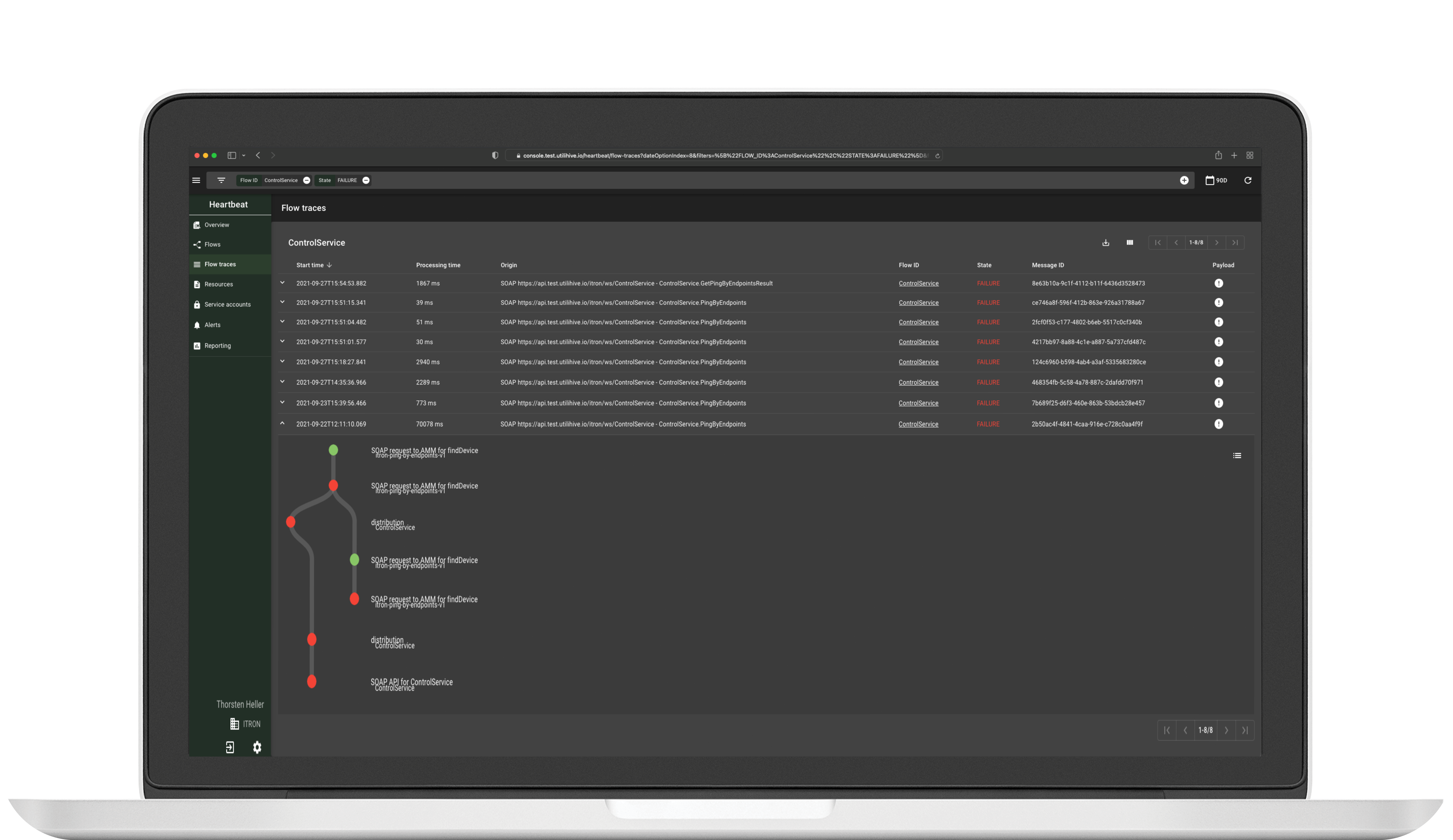 Headend Connectors
Aidon Gateware - Utilihive Connector for meter readings, events and device control
Avance ELIN - Utilihive Connector for meter readings, events and device control
Itron Saturne - Utilihive Connector for meter readings, events and device control
Itron UIQ - Utilihive Connector for meter readings, events and device control
Kamstrup Omnia - Utilihive Connector for meter readings, events and device control
NES - Utilihive Connector for meter readings, events and device control
Schneider Titanium AMI - Utilihive Connector for meter readings, events and device control
Iskraemeco Symbiot (SEP2W) - Utilihive Connector for meter readings, events and device control
Cuculus ZONOS - Utilihive Connector for meter readings, events and device control
CIM based readings - Utilihive Connector for meter readings, events and device control based on IEC 61968-9
GS2 based readings - Utilihive connector for meter readings based on GS2 format
P6 Adapter - Utilihive Connector for Taiwanese universal HES specification for meter readings, events and device control
MDM or VEE Connectors
Cuculus Zonos - Utilihive connector for exchange of meter values, time series, event data and structural data
Energyworx - Utilihive connector for exchange of meter values, time series, event data and structural data
Itron IEE - Utilihive connector for exchange of meter values, time series, event data and structural data
KMD EnergyKey - Utilihive connector for exchange of meter values, time series, event data and structural data
Oracle MDM - Utilihive connector for exchange of meter values, time series, event data and structural data
Robotron - Utilihive connector for exchange of meter values, time series, event data and structural data
Schneider Titanium AMI - Utilihive connector for exchange of meter values, time series, event data and structural data
Siemens EnergyIP - Utilihive connector for exchange of meter values, time series, event data and structural data
CIS / Billing Connectors
CGI Customer - Utilihive Connector for exchanging customer information, AMI device and billing information
Enoro Elwin - Utilihive Connector for exchanging customer information, AMI device and billing information
KMD Elements - Utilihive Connector for exchanging customer information, AMI device and billing information
Powercloud - Utilihive Connector for exchanging customer information, AMI device and billing information
Oracle Billing - Utilihive Connector for exchanging customer information, AMI device and billing information
Odoo - Utilihive Connector for exchanging customer information, AMI device and billing information (include prepayment)

SAP IS/U (PI/PO)

- Utilihive Connector for exchanging customer information, AMI device and billing information
GIS / NIS Connectors
ESRI ArcGIS - Utilihive connector for the exchange of asset information, coordinates
GE Smallworld - Utilihive connector for the exchange of asset information, coordinates
Volue GeoNIS - Utilihive connector for the exchange of asset information, coordinates
Volue Netbas - Utilihive connector for the exchange of asset information, coordinates
DMS / ADMS Connectors
Siemens Spectrum - Utilihive connector for the exchange of asset information and event information
ABB Network Manager - Utilihive connector for the exchange of asset information and event information
GE Predix (BitStew) - Utilihive connector for the exchange of asset information and event information
Powel iAM DMS - Utilihive connector for the exchange of asset information and event information
Work Order Management System Connectors
Eltel Mobile Workforce - Utilihive connector for the creation and processing of workorders and workorder messages
Enoro Elprocess - Utilihive connector for the creation and processing of workorders and workorder messages
Powercatch - Utilihive connector for the creation and processing of workorders and workorder messages
ServiceNow - Utilihive connector for the creation and processing of workorders and workorder messages
Tieto Smart Fieldservice - Utilihive connector for the creation and processing of workorders and workorder messages
Other connectors
Elhub Norway Connector - Utilihive connector to Norway's data hub (Elhub)
Seeburger BIS - Utilihive connector to market communication handler
Energie Data Services Nederland (EDSN) - Utilihive connector to Dutch data hub
Atrias CMS - Utilihive connector to Belgium data hub