utilihive heartbeat
Utilihive Heartbeat is the monitoring and management console of Utilihive. It's built-in big data log analytics infrastructure and role-based management dashboard provides capabilities to monitor data flows and integrations end-to-end and to manage the lifecycle of all data (Dataops).
Utilihive Heartbeat is targeting personnel working at the intersection between utilities' business operations and IT operations.
Utilihive Heartbeat is multi-tenant and restricts access to log data, information or functionality based on users' roles and organizational affiliation.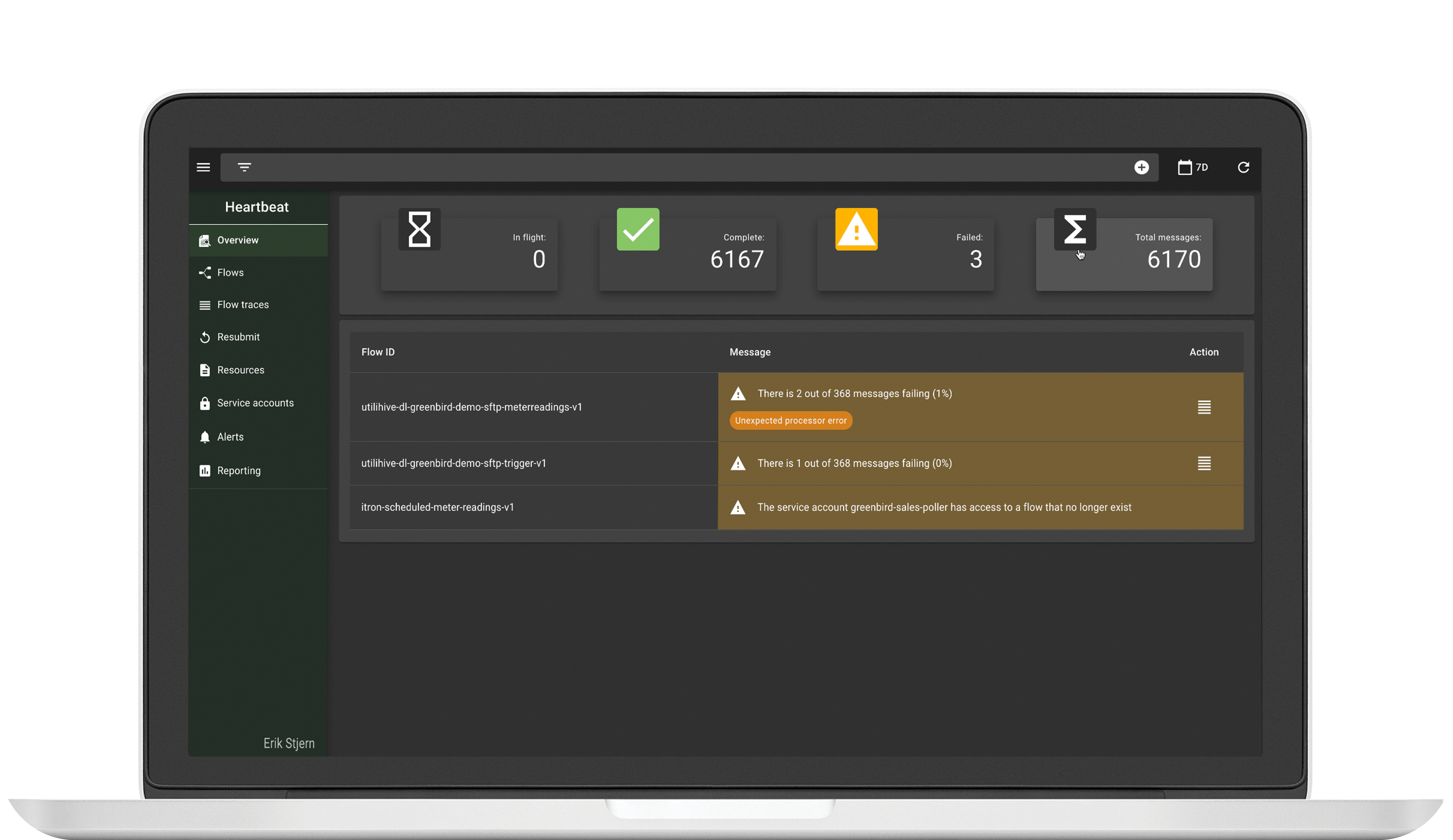 Core capabilities
Utilihive Heartbeat provides a role-based user interface to:
Monitor integrations, data flows or APIs
Search and query log data and messages
Identify issues or problems with integrations, data flows or APIs
Manage and configure the behavior of APIs, integrations and data flows (i.e. retry policy, logging policy, error handling strategy, message exchange patterns, etc.)
Document and test exposed APIs
Manage organizations, roles and users
Get started by simplifying integration and automation
If you're ready for the next step or you would like to explore our capabilities, please contact our sales team for:
Partnership opportunities