utilihive EVE
Utilihive EVE adds multi-utility VEE (Validation, Estimation, Editing) capabilities to Utilihive to optimize meter-to-cash processes.
Utilihive EVE provides an out-of-the-box best practice VEE implementation processing raw meter data from AMI/HES into billing determinants like real-time pricing, Time-of-Use, demand-based tariffs etc. All VEE flows and components in EVE are configurable, and allow custom built flow components, like validation and estimation methods, to be added using the Utilihive development framework.
The Utilihive console offers dashboards and searching, viewing and editing capabilities. Utilihive customers/partners can choose to use this user interface, or the EVE API to integrate the VEE user interfaces into a custom frontend that enables specific functionality in the meter-to-cash value chain.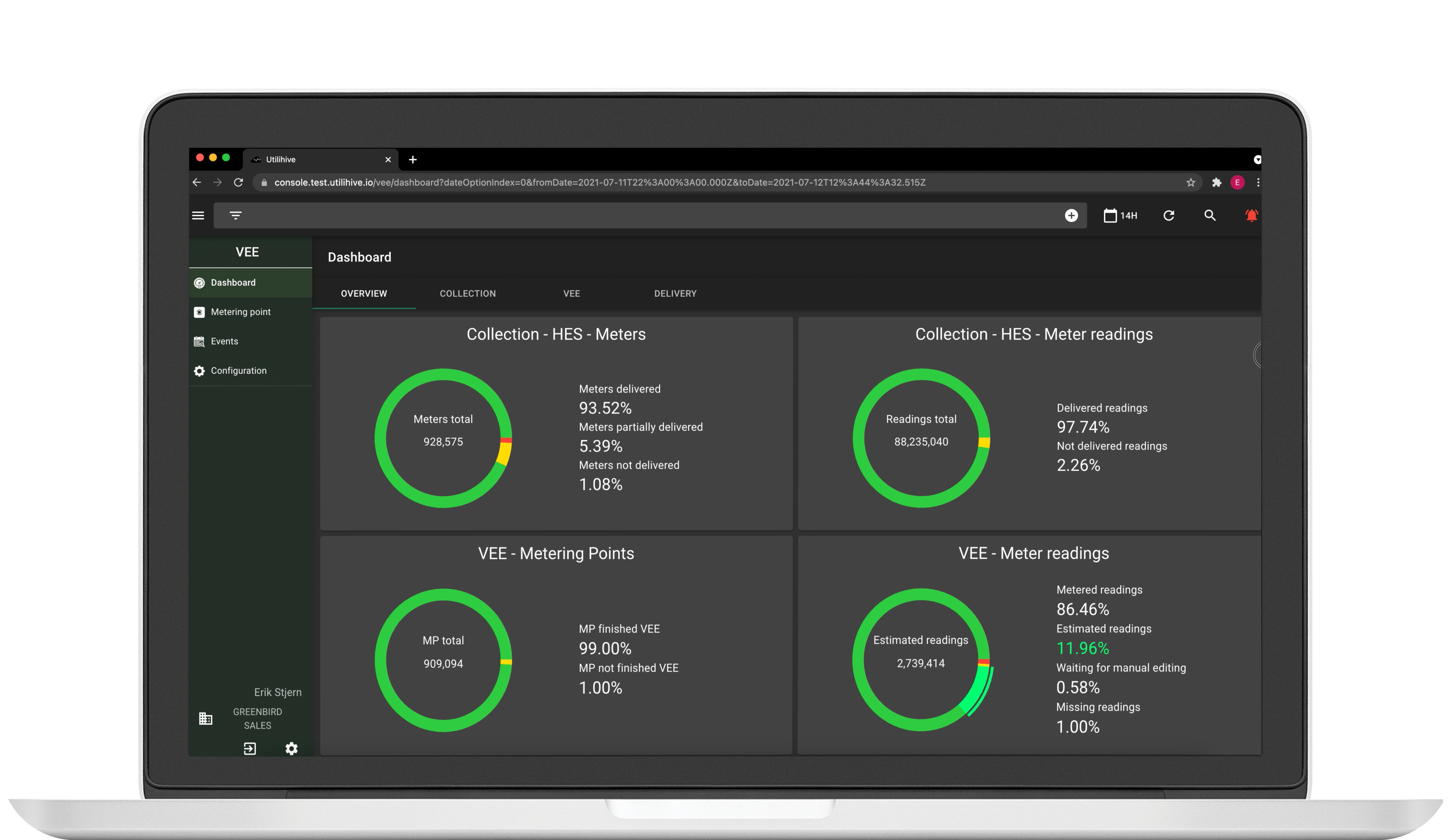 Core capabilities
Utilihive EVE provides operational teams real-time insights and data processing support:
Receives and identifies missing or rejected meter readings
Validates meter readings to ensure data quality
Prepares meter data for customer billing
Monitors all meter-to-cash processes